Basic parameters in LASER WORK V6 software
We bring you another video tutorial related to the configuration of our laser work V6 software, depending on the physical structure of the machines, depending on the work area, we have on our machines and many more techniques that as time passes we can improve with much more specific tutorials.
These are some basic parameters about the LASER WORK V6 Software
Computer-controlled machine and tool-based laser engraving enables the user to achieve effective control of a wide variety of processing tasks. RDWork v8 / LaserWorks v8 is a cutting edge example of a computer controlled engraving system. The RDWork v8 / LaserWorks v8 system components include a controller card, a control panel, and support software. The accompanying manual describes how to fully use the software. In addition to the video tutorial.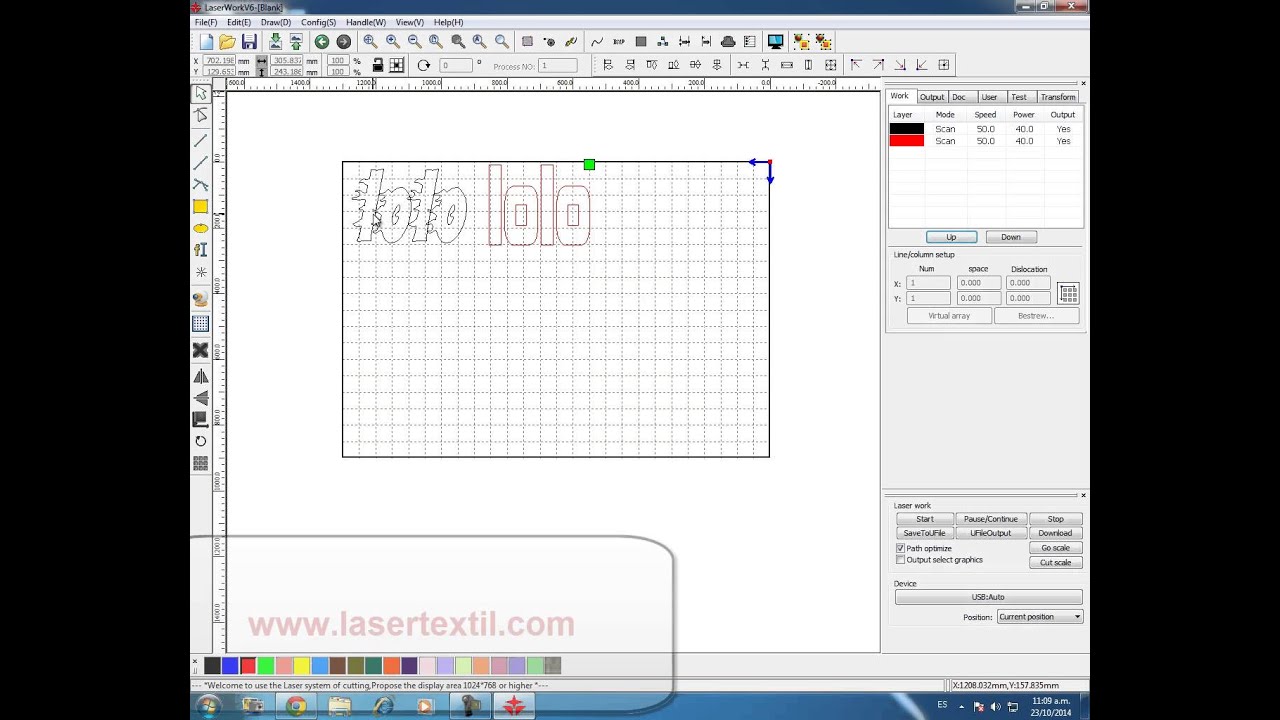 Supported formats
The RDWork v8 / LaserWorks v8 system supports the following formats:
Vector format: DXF, AI, PLOT, DST, DSB, and related formats.
Bitmap format: BMP, JPG, GIF, PNG, MNG, and related formats.
Basic requirements
RDWork v8 / LaserWorks v8 application is required to run on Windows XP, Windows 7, Windows 8 / 8.1 and Windows 10.
It is recommended that your PC be equipped with a minimum dual-core processor and with at least 2GB of RAM installed.
Remember to visit Like and subscribe to our YouTube channel MundotextilDC and our Facebook pages lasertextildc and ServicolombiaDc